20 Spooky and Exciting Ideas for this Halloween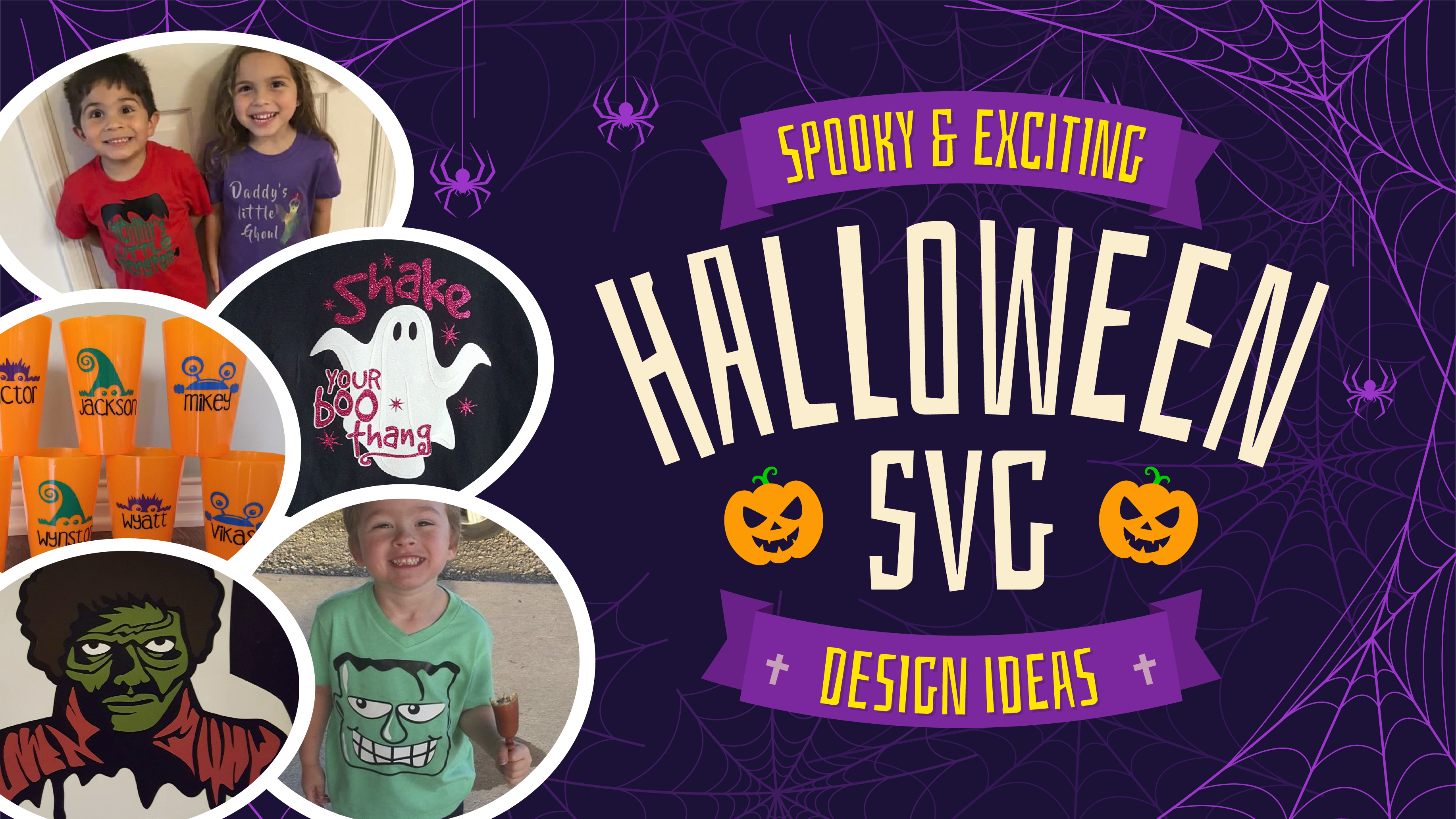 Welcome to our enchanted Halloween world! Get ready to be bewitched by our spine-tingling SVG designs that will send shivers down your spine. Absolutely, Halloween is a fantastic time to get creative with your design ideas!
Embrace the Halloween spirit with our captivating SVG-powered blog. Each design is meticulously crafted to immerse you in a world of ghouls, ghosts, and goblins. Get ready for a hauntingly good time but beware, you might never want to leave! Here are some spooky and exciting SVG design ideas that you can use.
Acrylic and Glass Designs
Absolutely, combining vinyl with acrylic and glass opens up a world of creative possibilities. Transform your windows into portals of the supernatural. Delve into the art of creating vinyl decals that portray witches, bats, and the moon making your windows true Halloween spectacles. Peer into the looking glass to find bewitching vinyl designs. Learn the art of combining vinyl with mirrors to create incantatory visual narratives that capture the allure of the supernatural.
Elevate your home decor with vinyl-adorned glass vases. Watch as intricate Halloween motifs wrap around the glass, casting spellbinding shadows when lit from within.
Customize your Children's Clothing
Halloween SVG designs for children's clothing can be fun and adorable! Here are some kid-friendly ideas for your Halloween children's clothing blog. Designs about quirky monsters with big eyes and silly expressions. These can be perfect for children who prefer treats over tricks.
Use SVG with cute silhouettes of classic Halloween icons like bats, cats, spiders, and witches. Make sure the overall look is friendly and approachable for kids. Customize with friendly ghosts holding hands or playing around. Add smiling faces and colorful accents to make them less spooky and more endearing. These SVGs will not only add charm to your children's clothing blog but also capture the playful spirit of Halloween for your young audience.
Craft and Canvas
Dive into a world of creativity with these eerie yet enchanting paper craft ideas that will add a touch of Halloween magic to your home. Create a rustic wooden sign that points the way to a "Pumpkin Patch." Paint it in warm autumn colors and add some paper or fabric pumpkins for a 3D effect. SVG designs of a haunted house, graveyard, or eerie forest. Cut out the elements and create layers on the canvas to build a 3D diorama. Add LED lights behind the cutouts for a captivating glow.
Remember to consider the size of the canvas and the complexity of the SVG design to ensure a visually appealing and manageable project. These interactive SVG crafts and canvas will not only enhance your Halloween blog but also encourage readers to get creative themselves!
Dress Up your Family Spooky
Design a set of T-shirts featuring different classic monsters such as a vampire, werewolf, mummy, and Frankenstein's monster. Each family member can choose their favorite monster to wear. Also, T-shirts with a pumpkin patch scene, complete with pumpkins of varying sizes. Each family member can have their own pumpkin character on their shirt.
Made T-shirts with black or white silhouettes of Halloween icons like bats, cats, ghosts, and witches. Arrange them in a cohesive pattern for a stylish and spooky look.
Remember to select T-shirt colors that complement the Halloween theme and provide options suitable for different family members. Coordinating Halloween T-shirts will not only make for memorable family photos but also add a special touch to your Halloween celebrations.
HERE ARE SOME TIPS TO ENSURE YOUR DESIGNS TURN OUT GREAT:
Work in Layers:
Organize your design elements in separate layers. This makes it easier to edit and manage different parts of your design.
 
Adjust Line Thickness:
Make sure the lines and strokes in your
design are of sufficient thickness for cutting. Thin lines can be challenging to work with.
 
Test Cuts:
Before cutting a final design, always perform a test cut on a scrap piece of material. This helps you catch any issues before using valuable materials.
 
Check Overlaps:
Be mindful of overlapping elements that might interfere with each other during cutting. Adjust or separate them if needed.
 
Calibrate Your Cutting Machine:
Make sure your cutting machine is properly calibrated to ensure accurate cuts. Follow the manufacturer's guidelines.
 
Have Extra Material:
Always have extra material on hand for practice cuts or in case of mistakes.
Enter the realm of Halloween enchantment with our svg design ideas blog. Each creation weaves an intricate web of artistry and spookiness, inviting you to explore the fusion of modern materials with timeless Halloween mystique. Join us as we unveil a world where transparency meets the supernatural!
If you have already worked with Apex, please send us your project pictures; we would be happy to see what you can do!
Each design is meticulously designed to immerse you in a world of ghouls, ghosts, and goblins. Get ready for a hauntingly good time but beware, you might never want to leave! Happy Halloween!